Can Your Carpeting be Saved After a Flood?
9/13/2021 (Permalink)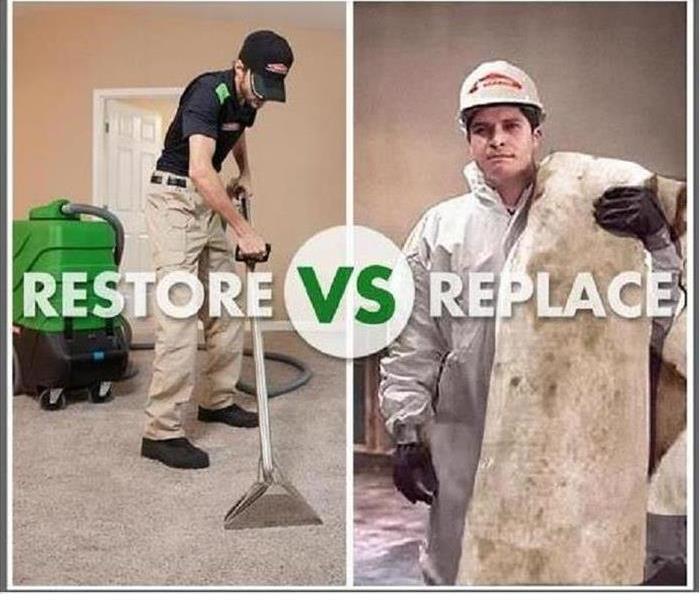 When there is a flood in a home or business, the carpeting is usually affected. Whether a traditional cut pile or a commercial glue down, wet carpet always needs to be addressed. Our treatment of damaged carpet is not a one-size fits all application, but rather it varies depending on the category of water loss and current condition of carpet
There are three categories that water flooding falls into.
Category 1 is clean water that may be found when a bathtub overflows or ice maker line leaks. If the restoration process begins within hours of occurring the likelihood of salvaging the carpet is extremely high.
Category 2, also referred to as gray water, is water that has picked up some forms of contamination, such as water from the dishwasher or a washing machine flood. The soap, food particles and soil that are found in the water create a CAT 2 water loss. Salvaging carpets under this condition is also possible however the emergency service of drying must begin quickly.
Category 3 water damage is defined by water that is contaminated and potentially hazardous. Think raw sewage or water damage that started as another category due to prolonged interaction with bacteria and other pathogens on the building materials that populate due to the increased moisture content. Toilet overflows, sewage backups and flooding from ground water are examples of a CAT 3. Carpeting hit by CAT 3 water is not salvageable.