Do You Have a Musty Smell in Your House?
11/1/2021 (Permalink)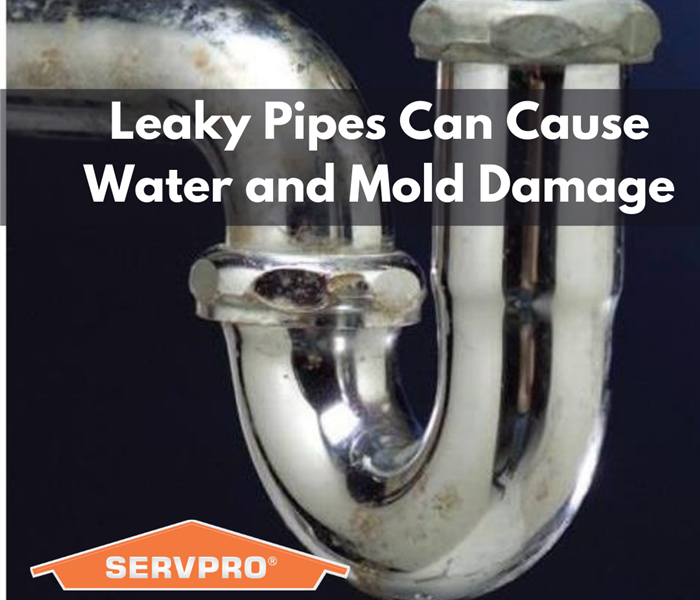 In our years in the water damage restoration industry, we have seen many causes of water damage - from toilet overflows to burst pipes to roof leaks.
Leaky pipes are the cause of many calls to our office. They are often hidden behind walls and cabinets and not discovered until the damage is widespread. Because of this, a pipe leak can cause a considerable amount of damage as the water becomes absorbed into walls, carpeting and ceilings. If allowed to leak long enough, a pipe can damage wood support beams and cause structural issues to a home.
There are some signs of a leaky pipe that you can be on the lookout for that will help you deal with the water damage before it becomes a major issue.
A musty smell. A home should not have a musty smell. If you notice an odd smell that doesn't go away after cleaning the area, it's possible that there is water or mold in your walls that are causing this.
Lifting or buckling of floors. If you notice your vinyl floors lifting at the corners or your wood floors or tiles buckling, it's possible that water is seeping in from the edge (particularly if it is in a kitchen or bathroom)
Warping or discoloration of your cabinets. Check under the sink in your kitchen and bathroom. If there is any warping of the wood or staining from water, it's possible there is a leak that is allowing water to drip behind and can be causing mold to grow behind the cabinets.
Peeling wall paint or wallpaper. When your walls have absorbed too much water from a pipe leak and reached a saturation point, the wallpaper and paint will begin showing signs of damage.
Water stains on your ceiling. This is a telltale sign that there is leaking going on - whether from a toilet overflow or a bathroom sink pipe leaking.
While it may be tempting to ignore a minor sign of water damage such as a small stain on a ceiling, keep in mind that the problem will not resolve itself. Allowed to continue, your leak go from a little problem to a big one. The moisture present will also allow mold to grow, which will require a secondary restoration treatment.
If you see any of these signs of water damage in your home, call SERVPRO of Shelton, Naugatuck at (203) 664-3190.
We have the experience and training to make it "Like it never even happened."