Emergency Hurricane Response
7/5/2022 (Permalink)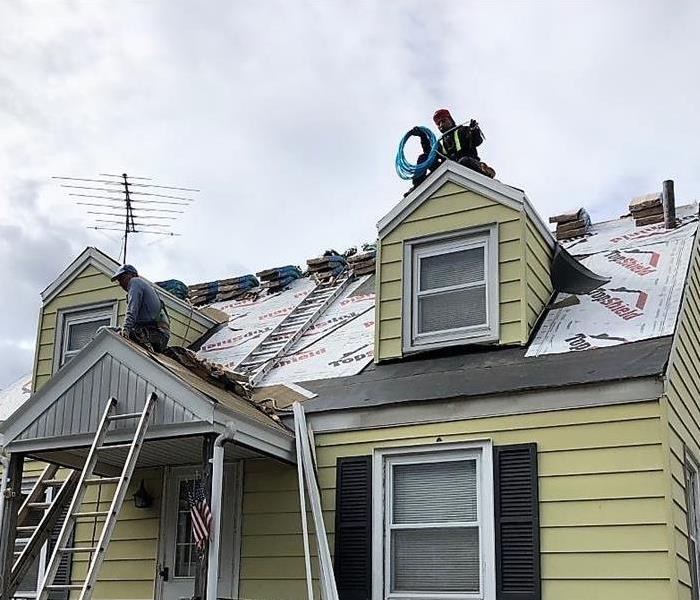 How does hurricane season affect southern Connecticut?
Roof Damage
What we often see here at SERVPRO of Shelton, Naugatuck is wind and water damage to homes and businesses. Hurricanes can rip shingles, roofing and insulation off roofs, quickly exposing a home to the rain. Our team has restored homes with extensive damage such as gaping holes in the roof.
Hurricane roof damage should be repaired as quickly as possible to prevent additional destruction to your home's interior. Broken windows are also an issue during a storm that must be immediately addressed. When there is a hurricane projected, our franchise is always prepared with tarps and boards to provide our community with an immediate response.
Flooding and Water Damage
Flooding and water damage are common problems after a hurricane, especially if a home has sustained roof damage, door damage or window damage. They allow water to seep into your home, causing damage to your property and belongings. We often respond to homes and businesses with basement flooding after high winds.
When a storm hits, our team is ready and prepared to provide emergency service when you need it!