Now is the time to prepare.
7/21/2022 (Permalink)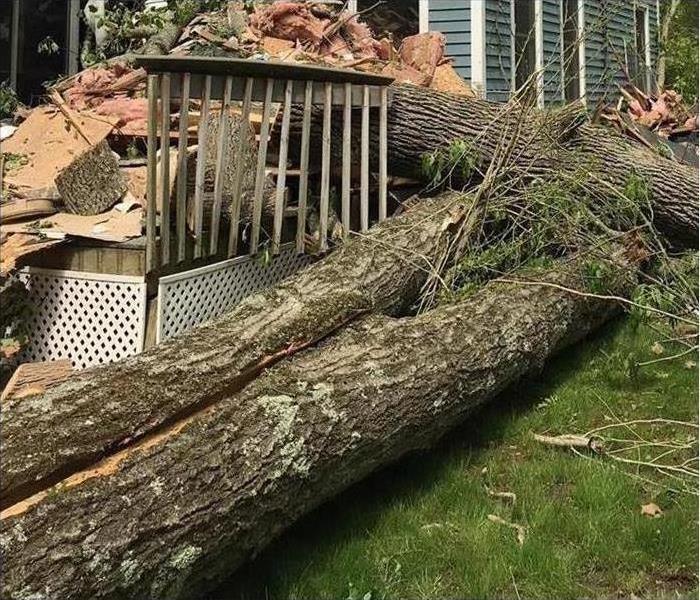 It's almost August and we are getting ready for the tropical storms and hurricanes that cause significant wind and water damage here in the Naugatuck Valley.
With a few more months of hurricane season ahead of us, take the time now to prepare for the next storm.
Before the Hurricane:
Create or Replenish Your Emergency Kit. Ready.gov recommends these items for every household.
Find out whether your property is flood-prone due to its elevation level and consider flood insurance if you are at risk.
Store copies of important documents, such as proof of ownership of any property and identification, as well as insurance policy information in your emergency kit.
Back up the data on your electronic devices to ensure it's secure if your computer or other devices are damaged during the hurricane.
Get your property ready:
Secure your roof. Check your roof for any loose shingles
Maintain gutters and downspouts. Clean your gutters and downspouts regularly to prevent clogs.
Secure your windows. For homes in CT, Installing plywood is a good temporary protection for your windows.
Trim trees and shrubs. Loose branches in your yard (and neighborhood) could be struck by powerful winds during a storm, damaging your house.
Secure loose objects. Your yard may also host objects that could become projectiles in high winds. Bring loose objects such as potted plants and lawn furniture inside and tie down larger items- such as trampolines and swingsets.
Charge your cell phone to have a full battery if the power goes out.
Turn your refrigerator to the coldest setting so that food lasts longer during a power outage.
Take a trip to the gas station and fill up your cars as well as emergency fuel for your generator.
After the Hurricane
Be cautious of floodwater: it may also can contain contaminants, dangerous debris or downed power lines.
Contact your insurance company for assistance and take pictures of damaged property.
Don't touch wet electrical equipment
Throw out food that has been exposed to floodwaters or have not been maintained at a proper temperature. When in doubt, throw it out.
Don't drink tap water if you're not sure it's safe.
SERVPRO of Shelton, Naugatuck specializes in storm damage clean-up.
Our 24 hour Emergency Services Team is ready to come board up or tarp up your damaged home or business. From water damage restoration to rebuilding your home after the storm, we are THE team to call after a hurricane damages your home.